SUSTAINABILITY
A legacy that endures
For us at Finolex, sustainability is not something new. It has been our very essence over the years. Anything we do, has to be done well. Our every action takes into account the larger picture, right now, and into the future. Like the farmers we work for have taught us, the seeds of big ideas we plant today, will only bear fruit in the future. And we have the patience and the will to wait. Whether it is our products, processes, profits, plants, or our parivaar – our family of employees, farmers, dealers, homeowners, plumbers, and the communities we work with – or the environment, our every step keeps them all in mind. We invest in them, in their future, and in our collective future. For us, sustainability is not lip-service. Instead it is nurturing a legacy that endures.
Awards & Achievements
2022

Mr. Prakash Chhabria wins Entrepreneur of The Year 2022 Award, at IBEF
2022

Economic Times Rotary CSR Award for Distinguished Service to Society
2022

IndiaCSR Best Innovative CSR Practices in Education
2022

Responsible Care Certification - Indian Chemical Council
2021

World CSR Day Award February 2021
2021

Yuva Unstoppable 2021 Changemaker Award (COVID19 Efforts)
2020

CSR Times Award (Silver) - COVID 19 Efforts
2020

Best Boiler User Award by Government of Maharashtra
2019

Corporate Tycoons (Excellence CSR Award) 2019 - MMF & FIL
2019

ET NOW Rotary CSR Awards - MMF and FIL
2018

Corporate Tycoons (Business Excellence Award in CSR Category) - MMF and FIL
2016

Bluedart Global CSR Excellence and Leadership Awards
2015

Rated "Very Good Safety System" by NSC-India
2015

"Best Safety Practices Award" by Directorate of Industrial Safety aand Health & NSC
2014

Green Manufacturing Excellence Award - Frost & Sullivan
2013

Supply Chain Enterprise Icon of the Year
2009

National Energy Conservation Award - Ministry of Power - 2009
2008

MEDA first prize for Energy Conservation
2004

Green Tech Environmental Gold Award 2003-04
2003

Prashansa Patra -by NSC India
2002

Industrial Safety Award by NSC Maha Chapter
2001

National Safety Council (NSC)- Maharashtra Chapter awarded
2000

Lowest Accident Frequency Rate Award
1999

Dr. R. J. Rathi Award for Environmental Pollution Control
Conserving water is preserving life

Dams Built a dam over river Thorli, increasing the groundwater levels.

Rainwater harvesting Built 2 large capacity surface water reservoirs with a capacity of 3L m3 each

Effluent recycling 50% effluent is reused after going through three treatment facilities.
Positive Power

World-class solid waste management practices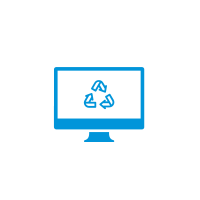 E-waste management

Canteen waste recycled as fuel

Zero liquid effluent discharge policy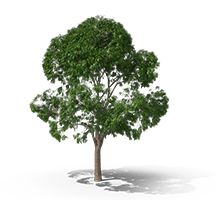 Mission to decarbonise Plantation of over 50,000 trees over 150 acres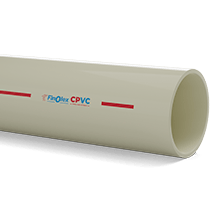 Valuing long-term relationships Customers, employees, channel partners, suppliers and service providers have grown with us over the years. With respect and consistent quality.
Towards the future
We have many more miles to go, and we don't intend to sleep. There are still parched farmlands we yearn to irrigate, still cities we wish to course through, many industries still left to fuel and many millions of lives filled with potential that lie in wait for us to nurture. We also have a planet that needs to be healed and tended to, respected and nourished.
Over these last 40 years, we feel we are just getting started, and the hardest work still lies ahead of us, and that is what fills us with purpose and excitement for the future. The legacy we have built so far has brought together a large, thriving family. It is a legacy that unites. It is a legacy that makes the future bright and filled with possibilities.

Driving Social
Impact

Helping Millions
of Homes

Preserving Our
Environment