ABOUT US
The Finolex Way
Once our customers install our pipes, they completely forget about us. We take great pride in this dependable quality that gives farmers, plumbers and home owners one less thing to worry about. This quality focus is not just restricted to our products, but defines every aspect of our functioning. Whether quality support for our dealers, vendors and suppliers. Quality opportunities to our employees. Superior quality of life, education and health of the people we serve through our various social responsibility initiatives.
Fundamentally Finolex
To stay focused on making superior quality pipes and fittings, and nothing else but that, for forty years, is no mean feat. Aligning every decision, every action, every resource towards delivering quality pipes and fittings. To choose to do just one thing, and do it well. So that our customers can continue to rely on the pipes they laid down years ago. Now, that's Finolex.
Our focus is single-minded. When we choose to diversify, it's upstream with an open sea jetty to manage our raw materials, and downstream into last mile fulfilment. When we evolve, it has to be in our understanding of customer expectations and finding better machines and processes to meet those expectations. When we choose to expand, it is into newer markets, delivering our pipes and fittings to newer customers. And when we measure our growth, it is in reputation. The effect of which reflects in our bottom line - growing manifold in the last decade.
Over the last forty years, we have steadily added depth to our company, instead of spreading ourselves wide and thin. Consistently delivering the exact same products that fulfil the exact same promise. Every time. That's what makes us a strong brand, with a strong network, and even stronger goodwill. That's what makes us Finolex.
Our founder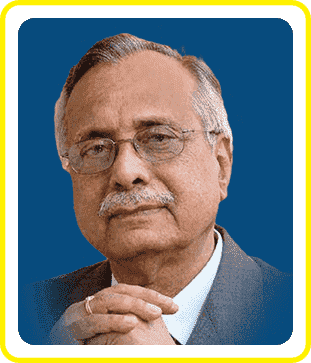 Shri Pralhad P Chhabria
12th March 1930 - 5th May 2016
I leave behind my foundation of discipline, uncompromising product quality, a commitment to technological advancements, and the highest quality of manufacturing facilities. One must always strive to grow; but with quality in mind and sincerity in heart
Shri Pralhad P. Chhabria established the Finolex Group of companies in 1958 and over the years built it into a well-known conglomerate. He continues to live in our midst through the values we have imbibed from him. Humility and an ability to focus on the basics. With an emphasis on quality, constant learning, and pushing for excellence, he is the one that has made Finolex the fine and flexible company that it is today. And he did this, not by himself, but by bringing people together.
our board
Mr. Prakash P. Chhabria

Executive Chairman

Ms. Bhumika L. Batra

Independent Director

Mrs. Ritu P. Chhabria

Non-Executive Non-Independent Director

Mrs. Kanchan U. Chitale

Independent Director

Mr. Ajit Venkataraman

Managing Director

Mr. Saurabh S. Dhanorkar

Non-Executive & Non-Independent Director

Dr. Deepak R. Parikh

Independent Director

Mr. Pradeep R. Rathi

Independent Director

Mr. Anami N. Roy

Independent Director

Mr. Saumya Chakrabarti

Director - Technical
Leadership
MR. PRAKASH CHHABRIA

EXECUTIVE CHAIRMAN

MR. AJIT VENKATARAMAN

MANAGING DIRECTOR

MR. SAUMYA CHAKRABARTI

DIRECTOR - TECHNICAL

MRS. SARITA TRIPATHI

CHIEF HUMAN RESOURCES OFFICER

Mr. Harish Dash

CHIEF INFORMATION OFFICER & GRIEVANCE OFFICER

MR. PRADEEP VEDULA

PRESIDENT - SALES & MARKETING

MR. SHREEDATTA ALBUR

PRESIDENT - OPERATIONS (PVC DIVISION)

MR. NIRAJ KEDIA

CHIEF FINANCIAL OFFICER

MR. ASHUTOSH KULKARNI

COMPANY SECRETARY and HEAD LEGAL
Our Manufacturing Ethos
Our quality towers tall because of the solid foundation our manufacturing operations offer. With ISO 9001:2015 certified plants – two in Maharashtra, in Ratnagiri and Urse; and a third in Masar, Gujarat. Every plant has been instrumental in helping us deliver quality and reliable products across the country. With every employee on the floor aligned to the bigger picture, holding themselves personally accountable for the output, and the reputation we enjoy out in the world.
Our flagship facility in Ratnagiri, spread over 650 acres, consists of an open sea cryogenic jetty and storage facility to receive raw materials, a PVC resin manufacturing facility in technical collaboration with Uhde GmbH, Germany, with Hoechst technology, and a PVC pipe manufacturing facility. In house resin manufacture ensures that all our pipe manufacturing facilities in all locations receive a dedicated supply of consistent and superior quality resin. But the thing that really drives our machines across all plants, is the ethos we share. Our common passion for quality.
A Network of Trust
We have over 900 dealers and 21,000 retail touchpoints across the country. Many of the people in this network have been with us for over 30 years, as members of our parivaar, our family. Over the decades, we have earned their trust, and they, ours, as families do. Their faith in us has, in turn, inspired their customers, many of whom swear by our products. Creating a beautifully interwoven tapestry of partnerships. An interconnected network of collaboration and trust, that is as enduring as the pipes and fittings we make.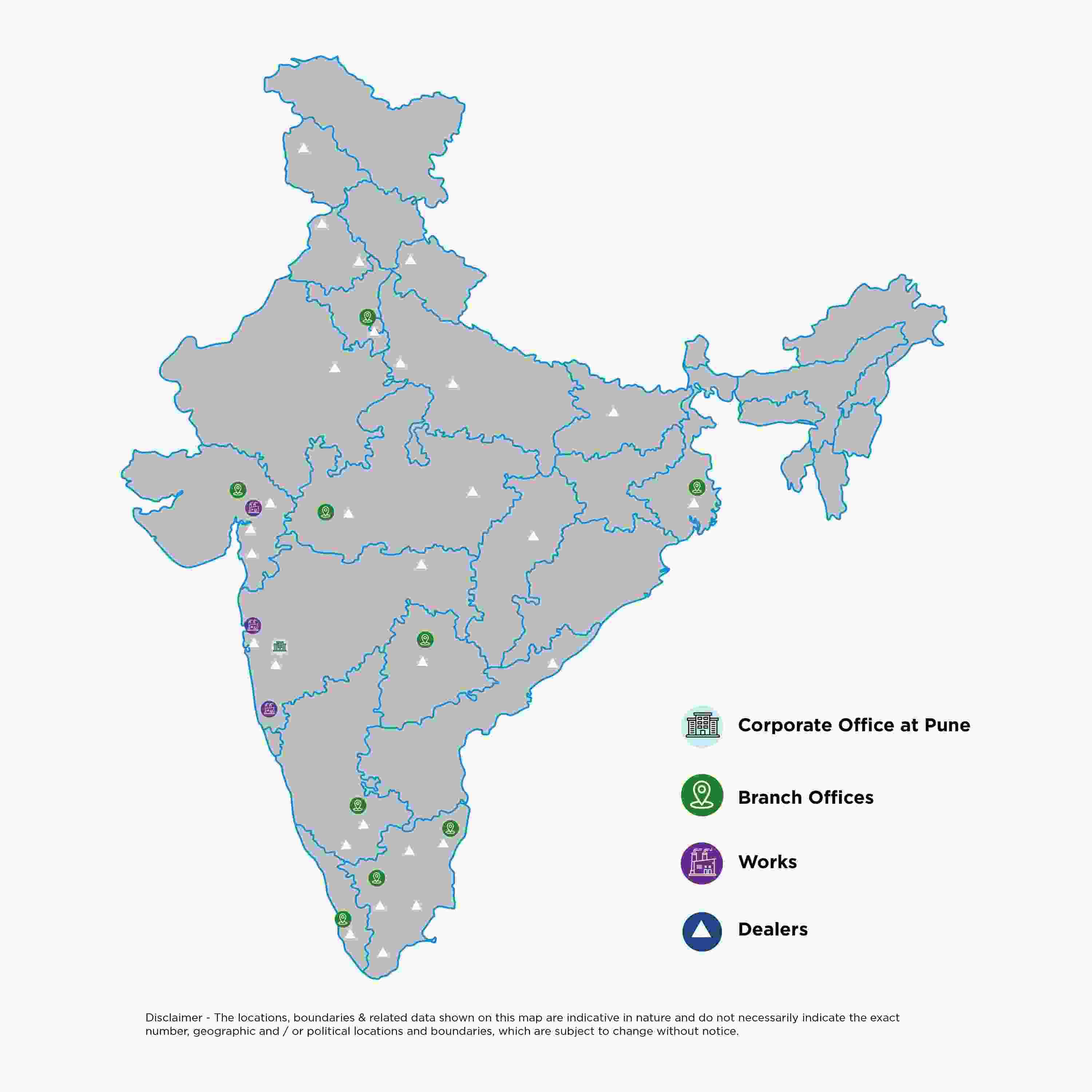 our journey
2021

Celebrating 40 years of establishment of Finolex Industries and taking ahead the values inculcated by our founder Late Shri. Pralhad Chhabria.

2020

Stepped up CSR efforts during the Covid pandemic with donations of Ventilators, oxygen concentrators, medical equipment, PPE kits, ration kits and sanitizers.

2019

Installed capacity of pipes segment increased to 3,70,000 MT p.a.

2013

EPVC capacity increased from 10,000 MT to 20,000 MT p.a.

2012

FIL started a new manufacturing plant at Masar, near Vadodara in Gujarat.

2009

FIL started a brand new state-of-the-art unit for manufacturing agricultural pipes and casing pipes at Urse, Pune, with the capacity of 28,000 MT p.a.

2008

Taking a step further with advancement in technology, FIL introduced LEAD FREE Plumbing pipes as per ASTM Standards.

2007

FIL introduced Underground Sewerage Pipes as per IS: 15328 – 2003.

2006

Finolex Industries Ltd., proudly celebrated 25 years of its success and the PVC Resin capacity was expanded from 1,30,000 MT to 2,60,000 MT. Further expanding its product range, FIL added ASTM fittings to its product portfolio.

2002

PVC Pipes and PVC Resin plants at Ratnagiri were awarded the IS14001 certificate for Environment Management Systems

1999

FIL also started manufacturing PVC pipes at Ratnagiri to meet its growing demand and introduced ASTM Pipes to cater to the need of the Plumbing sector

1996

FIL became India's first manufacturer of PVC pipes and fittings to be awarded the ISO 9001: 2000 certification.

1994

FIL set up a state-of-the-art PVC Resin plant near Ratnagiri on the West Coast of Maharashtra State. The 130,000 MT PVC plant was set up in technical collaboration with Uhde GmbH of Germany and under technology license from Hoechst AG. FIL manufactures suspension PVC as well as emulsion/paste PVC.

1985

FIL pioneered the concept of "Ringfit' pressure pipes.

1981

Finolex Industries Limited (FIL) was incorporated and had a modest beginning as a rigid PVC (Poly Vinyl Chloride) pipes manufacturer with a manufacturing plant in Pune.
+
-
Awards & Achievements
2022

Mr. Prakash Chhabria wins Entrepreneur of The Year 2022 Award, at IBEF

2022

Economic Times Rotary CSR Award for Distinguished Service to Society

2022

IndiaCSR Best Innovative CSR Practices in Education

2022

Responsible Care Certification - Indian Chemical Council

2021

World CSR Day Award February 2021

2021

Yuva Unstoppable 2021 Changemaker Award (COVID19 Efforts)

2020

CSR Times Award (Silver) - COVID 19 Efforts

2020

Best Boiler User Award by Government of Maharashtra

2019

Corporate Tycoons (Excellence CSR Award) 2019 - MMF & FIL

2019

ET NOW Rotary CSR Awards - MMF and FIL

2018

Corporate Tycoons (Business Excellence Award in CSR Category) - MMF and FIL

2016

Bluedart Global CSR Excellence and Leadership Awards

2015

Rated "Very Good Safety System" by NSC-India

2015

"Best Safety Practices Award" by Directorate of Industrial Safety aand Health & NSC

2014

Green Manufacturing Excellence Award - Frost & Sullivan

2013

Supply Chain Enterprise Icon of the Year

2009

National Energy Conservation Award - Ministry of Power - 2009

2008

MEDA first prize for Energy Conservation

2004

Green Tech Environmental Gold Award 2003-04

2003

Prashansa Patra -by NSC India

2002

Industrial Safety Award by NSC Maha Chapter

2001

National Safety Council (NSC)- Maharashtra Chapter awarded

2000

Lowest Accident Frequency Rate Award

1999

Dr. R. J. Rathi Award for Environmental Pollution Control